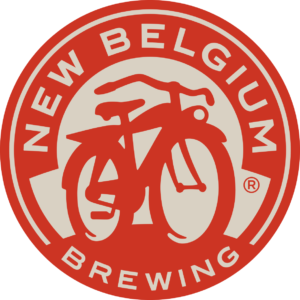 Our friends and supporters at New Belgium, Asheville stopped by for a visit.
I was excited when Becca contacted me about possibilities of a group of 10 employees coming to the shop to help out.  She wanted to know if that would be ok?  Of course.  We could knock out a week's worth of work in a couple of hours.
The team showed up ready to get to work so I didn't hesitate.  I had tasks laid out and ready to go.  I sent Dave inside to wrench with Trevor.  (sorry, but I can't remember all of your names).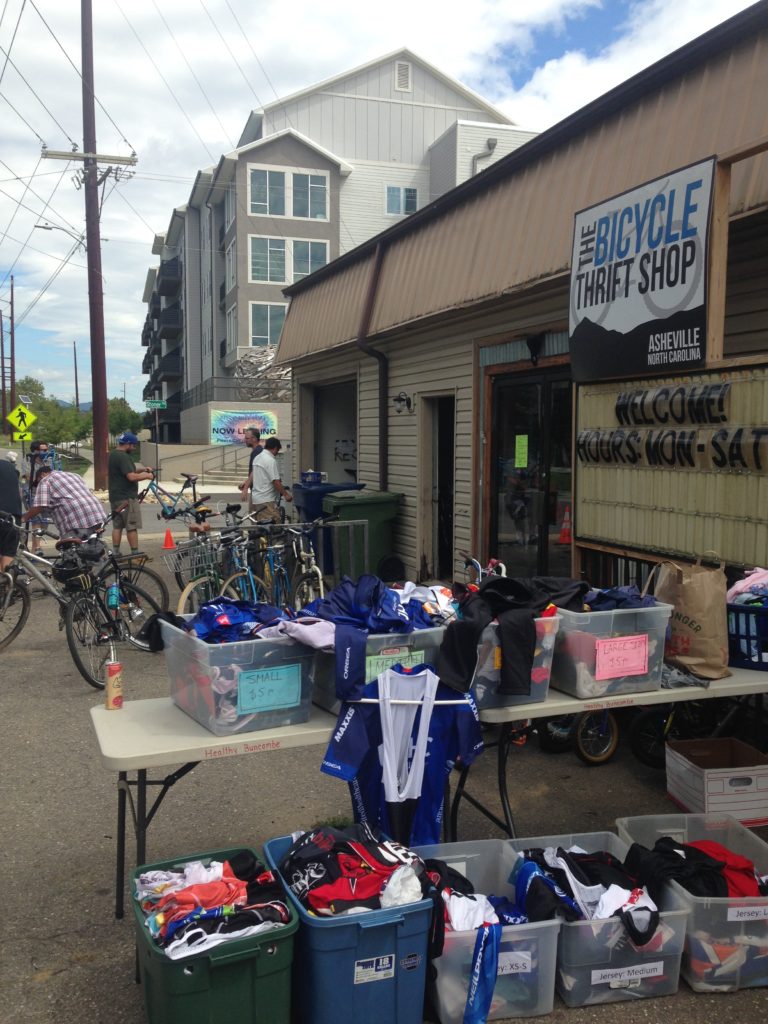 I put a couple of guys to work sorting our amazing selection of jerseys, shorts and other assorted clothing.  The were awesome and knocked this out in about 30 minutes.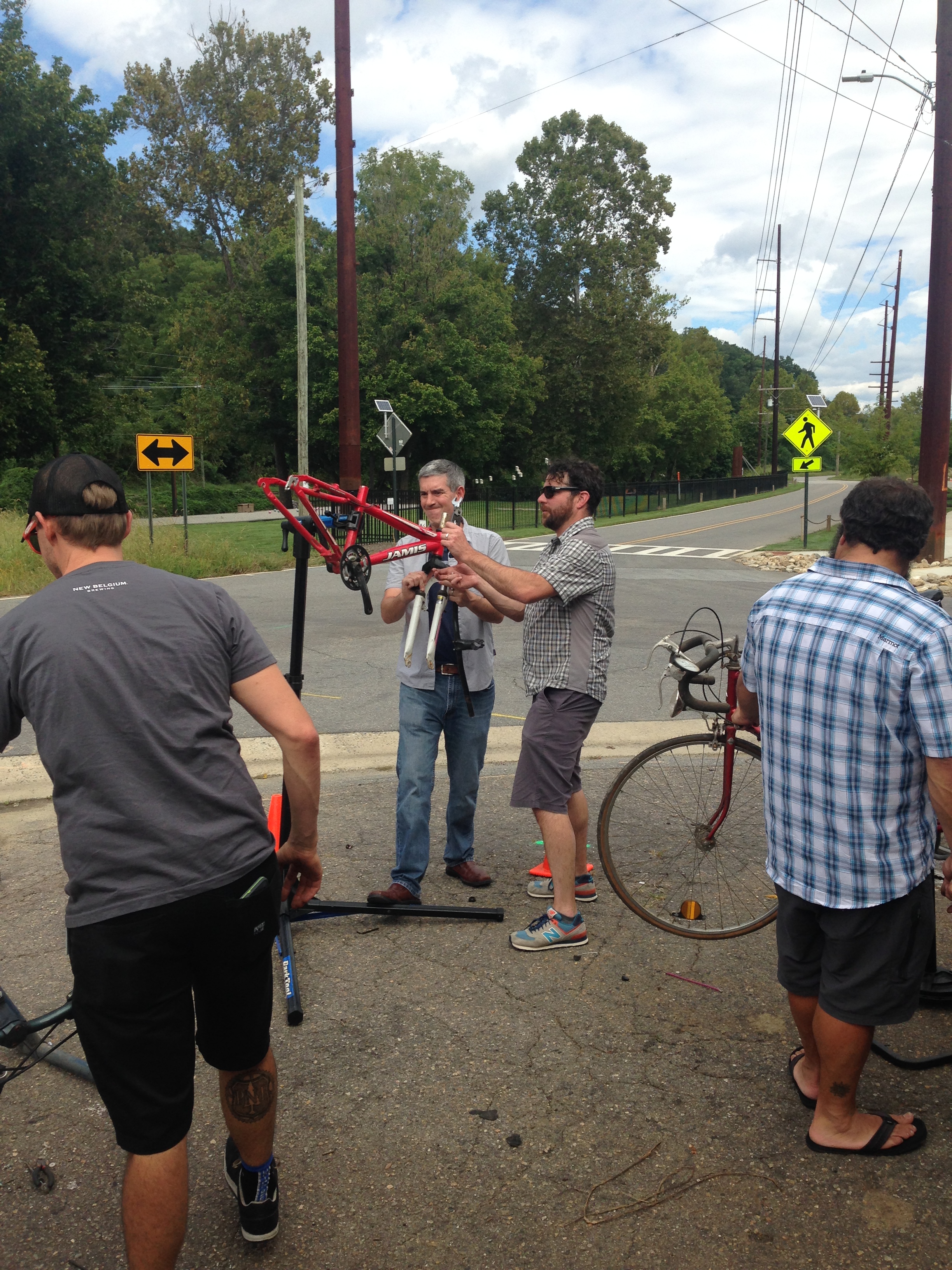 The rest of the guys went about parting out and stripping bikes that could not be repaired, but consisted of parts that could be either sold or used to build up other bikes.
To round out an amazing day, I was honored to find out that one of the guys was Steve Fechheimer.   I'm humbled to know that Steve would spend a couple hours of his day helping the shop fulfill it's mission.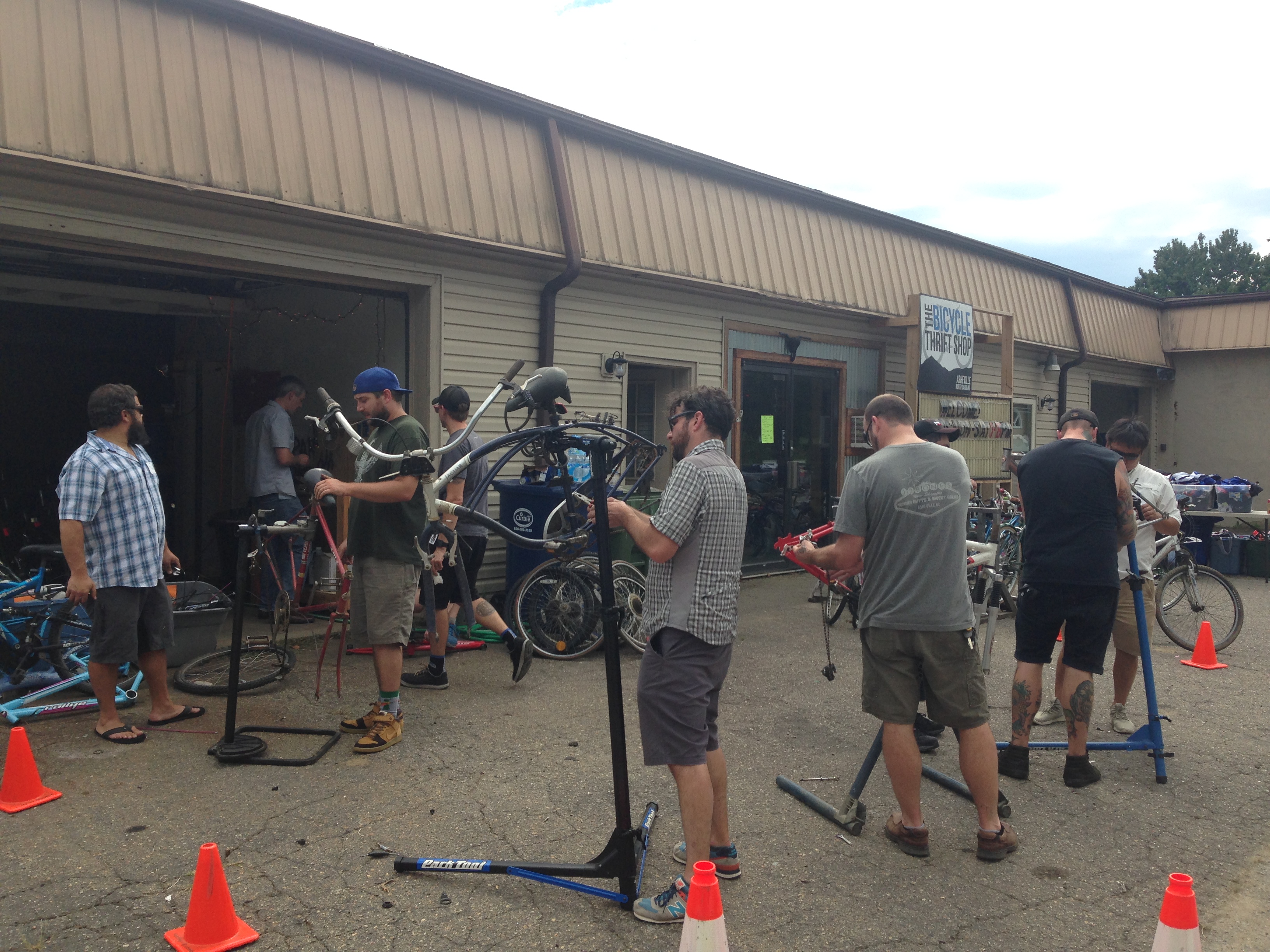 Michael Craft was there too,  the shop one of the first places he stopped when he moved to the area! He has great taste!
What an amazing day at the shop.  These guys were fun to work with and infused the shop with some positive energy that will keep us smiling for a long time.
Thanks for the support, New Belgium!!