A code enforcer fromThe City of Asheville stopped by the shop and informed us that we needed to apply for a permit for our sign.  I had no clue that we needed that type of permit, but I willingly went to the Public Works Building to apply.  I was informed that it would cost  $400 to apply for  a sign… any sign, even a logo printed on a piece of paper, hanging on the door.   Wow.  At $50 per trip per kid, that would be 8 kids on rides that would not be funded,  not good.
Discouraged, I decided to try  moving forward without the sign.
Then a couple of locals pulled together and opened a Go Fund Me page: https://www.gofundme.com/bicycle-thrift-shop-sign-permit?fbclid=IwAR3ZKMGeC117mihsDFZNiXWzX2lz0xpGjuXzQ3YtqF4Kls5aDWqDxm5T1PI
In 24 hours, they raised $650!!  Looks like I'll be heading downtown again to apply for that sign permit!  This community rocks!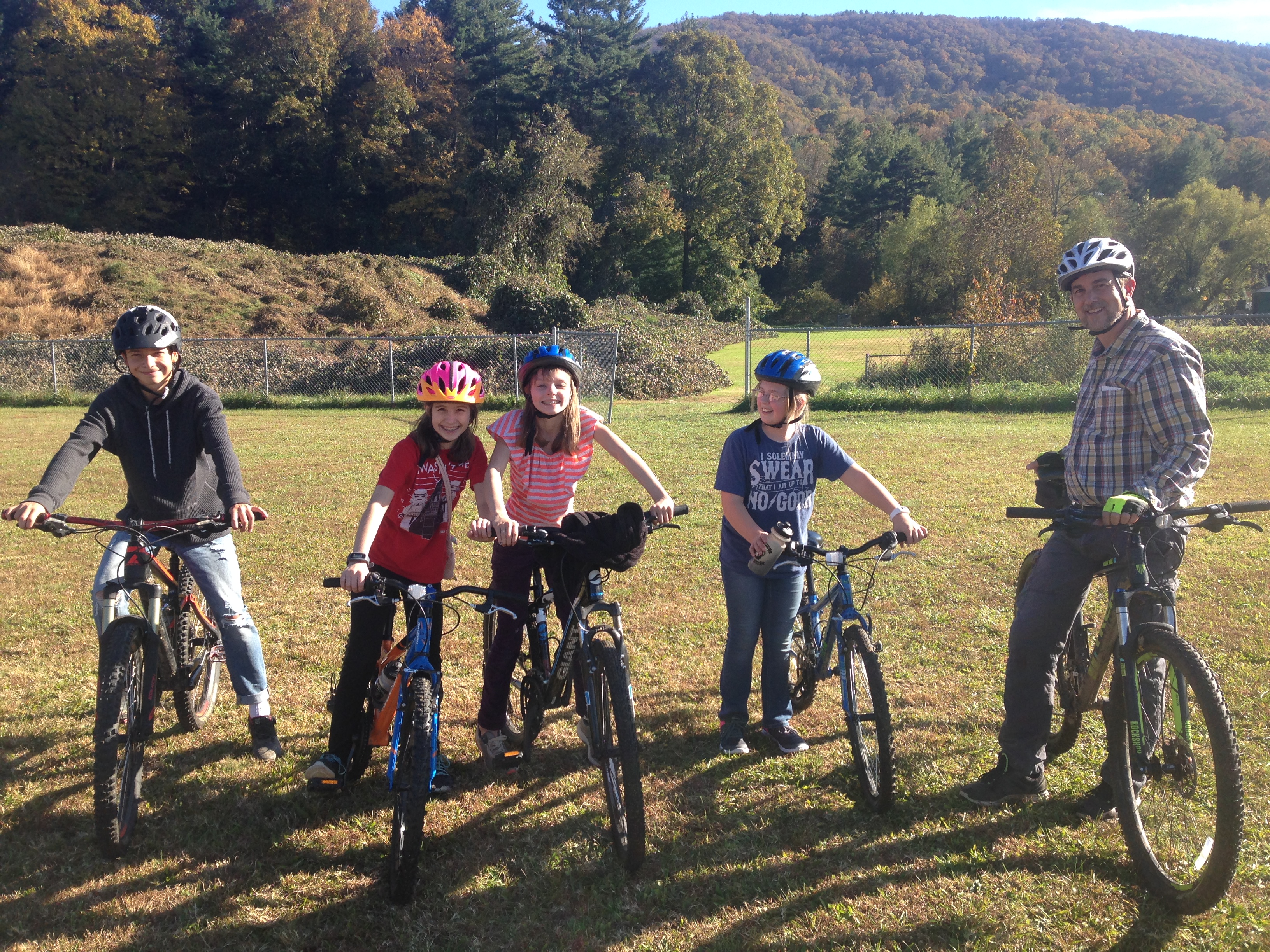 -Tuesday's AC Reynolds Middle School bike club was great.  Our group includes 1 teacher, and a high school student/volunteer!

Blue Ridge Outdoors Magazine's Ellen Kanzinger wrote an amazing article about the program and what we do.  Click this link to check it out: More Than a Bike