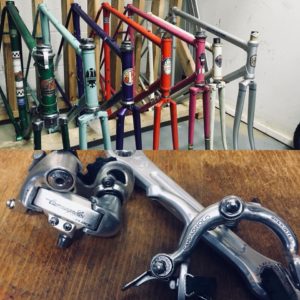 As you can see by the pictures, we have all kinds of bikes and gear in the shop; Vintage, modern and everything in between.
We like to see people of all ages ride bikes!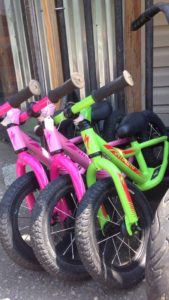 Road bikes, mountain bikes, kid's bikes, adult bikes…. all of the above.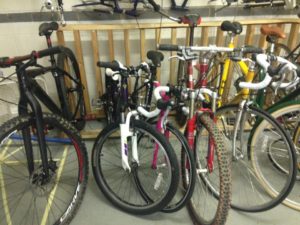 In the photo below is our new shop manager, Trevor.  He loves bikes and people and has many secret talents and skils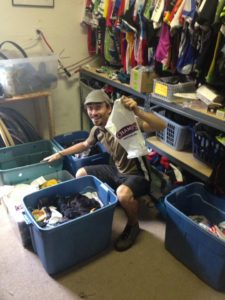 Thanks to Bill and Bob,  We are now open 6 days per week,  1-6pm.  Closed Sundays!